Your guide to everything By Shaima
Rings
1. From your collection, choose a ring that is a perfect fit for you.
2. Use a ruler with millimeter measurement and start your count from zero, from one side of the inside edge of the ring to the other side.
3. Compare the result to a ring measurement chart.
Note: Be aware of these elements when you measure your ring size: Cool temperatures make your fingers shrink slightly, while hot temperatures and water retention make them swell. Also, the fingers on your dominant hand are usually larger than the other hand, and they're also bigger at night than in the morning.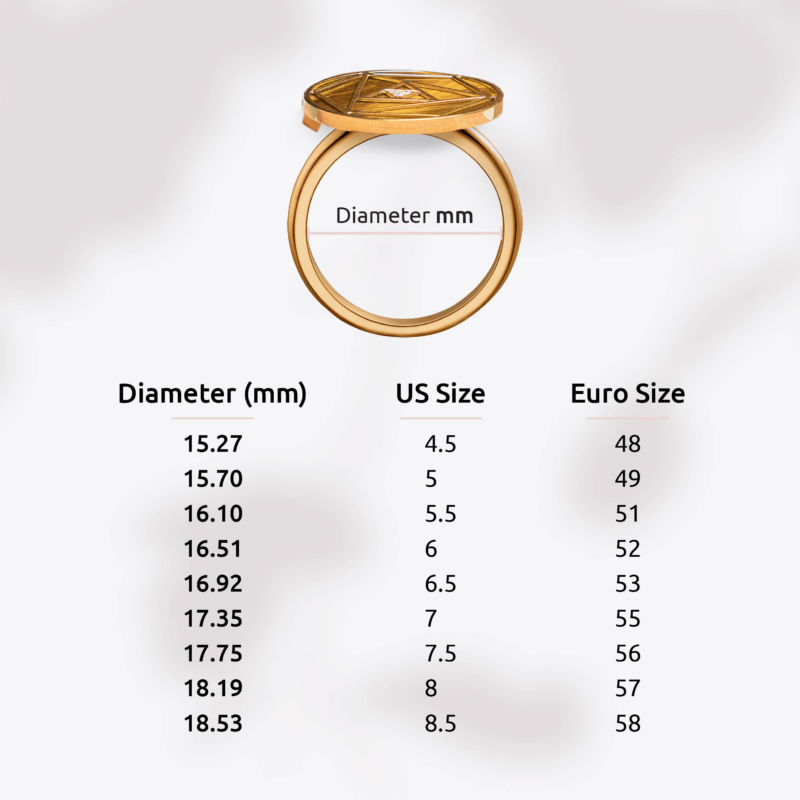 Bracelets
1. Simply wrap a measuring tape around your wrist, but not tightly.
2. Compare your measurement with the bracelet size chart.
Necklaces
1. Take into consideration your face shape, neck, height, and body type when selecting your necklace.
2. On average, 14" necklaces fit like chokers, 16" around the base of the neck, 18" around the collarbone, 20" a bit below the collarbone, 22" on or above a low neckline, 24" below it, and 36" below the chest.
Note: 16" and 20" necklaces fit short women perfectly, unlike long necklaces, while tall women or those of average height look good in any length. Also, people's eyes will normally focus on the endpoint of a necklace, so avoid lengths that accentuate body parts you'd like to draw people's eyes away from. Finally, chokers and short necklaces make round faces look even rounder, soften long-shaped faces, and balance out heart-shaped faces. Women with oval faces look good at any length.