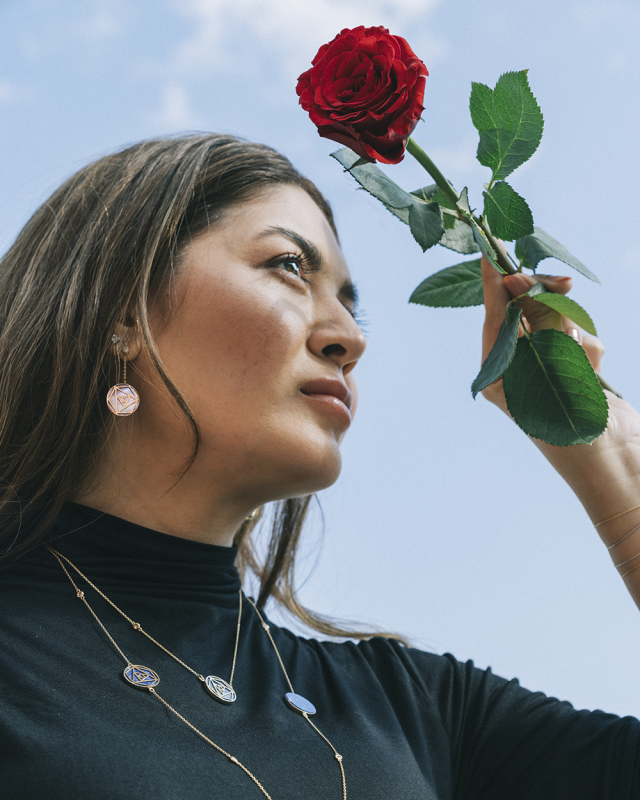 Jewels crafted for every woman's story
By Shaima Jewelry is the aesthetic representation of every woman's delicate femininity, ambitious self-expression, and relentless pursuit of her dreams.
Founded in Jeddah by namesake creative director Shaima Tash, By Shaima Jewelry specializes in pieces that narrate captivating stories. All of our pieces are personally designed by Shaima, and are tailored to every woman's story.
In our trove of jewels, you will find symbols of beauty, celebrations of success, and narratives of shared experiences. It is from these themes that our designs are crafted, in resonance with the stories of the modern day feminine woman.
Shaima Tash derives inspiration from nature and urban stories to create lifetime pieces, such as our signature Geometric Rose, creating an aesthetic outlook that is classic, timeless, and forward- thinking.
The Tale of Shaima 
A stone is more than an Accessory.
It is the story starting from its unearthing to the table of the jewelry designer, then to the hand of its final holder. And all the way through its timeless existence.
"By Shaima" is the chapter when the stone lands in the hands that craft its final shape. It is where the human expresses her art through the colors and reflections of the stone. 
It is where Shaima allows herself to be inspired by the origin of the stone and the vision of where it could go.
It is the chapter where the stone is given a name and a meaning, an identity and a character.